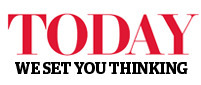 SINGAPORE – Prices of Build-To-Order (BTO) flats, especially those in non-mature estates, have stabilised since May last year, said National Development Minister Khaw Boon Wan in Parliament yesterday.
BTO prices rose by 12 per cent since January 2009, compared to "a larger 34 per cent increase" for resale flats witnessed over the same period, he added.
See on http://www.todayonline.com/Singapore/EDC121117-0000023/First-timers-use-23-of-monthly-salary-to-pay-for-flat
Mortgage Supermart Singapore, Loans Brokerage Solutions to bring you Savings and Smiles. about Mortgages, about Loans, about Financing.