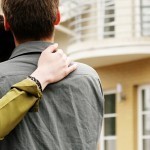 The modern day couple's journey to marriage and starting a family is quite different from, perhaps, a decade ago. With housing prices on the rise and new build-to-order (BTO) flats taking approximately three years to complete, many couples are opting to apply for one before they say their "I do's".

Before you apply for a BTO flat, you need to familiarise yourself with the many steps and information involved in the application process. Here's an easy guide to applying for a HDB (BTO) flat for those who are a little lost.
See on singaporebrides.com
Mortgage Supermart Singapore, Loans Brokerage Solutions to bring you Savings and Smiles. about Mortgages, about Loans, about Financing.