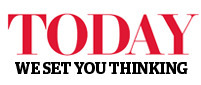 It has been a pulsating year for Singapore's private housing sector, with homebuyers' aspirations remaining firm even as prices and volumes defy conventional market cycles to hit record highs, but there are signs that the market is now heading towards equilibrium.

In today's market, speculation no longer drives the property buyer following the implementation of sellers' stamp duty in January last year for sales that take place within four years of the home purchase. The purchase decision largely comes from a desire to seek out investment opportunities and fulfil ownership aspirations.

These behavioural drivers will have to be managed by the authorities if they want to ease the rate of increase of home prices. Indeed, the current measures may be more effective than previous ones as they target underlying economic, social and homebuying fundamentals.
See on www.todayonline.com
Mortgage Supermart Singapore, Loans Brokerage Solutions to bring you Savings and Smiles. about Mortgages, about Loans, about Financing.