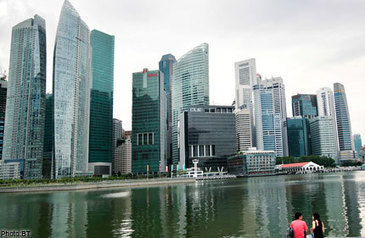 SINGAPORE – More than half of Singapore companies are venturing overseas as a slowing economy and rising business costs crimp bottom lines.
Some 54 per cent of SMEs surveyed here have reported overseas revenue in 2012, up 10 per cent from a year ago.
And more Singapore firms are not only going overseas, but also generating a majority of their revenue from foreign markets.
This, according to the 2012 SME Development Survey, which found that 27 per cent of the 10,000 companies surveyed generated more than half of their total turnover from overseas markets this year, nearly double the 14 per cent who did so in 2011.
Contrary to the assumption that it is large Singapore companies that are expanding overseas, the survey showed that more SMEs, with a total turnover of between $500,000 and $10 million, had reported a higher percentage of their turnover coming from overseas.
See on www.asiaone.com
Mortgage Supermart Singapore, Loans Brokerage Solutions to bring you Savings and Smiles. about Mortgages, about Loans, about Financing.