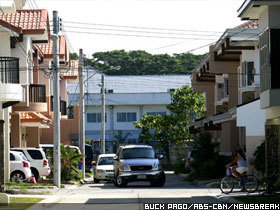 MANILA – The Philippine central bank has approved new rules on mortgage loans as it intensifies oversight of real estate finance to prevent an asset bubble in one of fastest-growing sectors of the economy.
The Monetary Board called the new voluntary guidelines, developed largely by the banking industry, a "milestone" because they set uniform rules and recognize the risks involved in what was previously an unmonitored practice by property firms that signed contracts with homebuyers which they later on-sold to banks.

The practice has been instrumental in the current property boom which has seen mortgage loans rising 23 percent by value at the end of June to hit a four-year high, according to the latest central bank data.
See on www.abs-cbnnews.com
Mortgage Supermart Singapore, Loans Brokerage Solutions to bring you Savings and Smiles. about Mortgages, about Loans, about Financing.