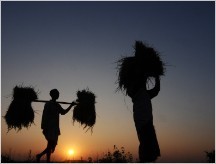 HONG KONG (CNNMoney) — The pace of economic growth in India slowed during the latest quarter, the government's ministry of statistics said Friday.
Gross domestic product, the broadest measure of a nation's economic health, grew at a rate of 5.3% from June to September compared to the previous year, the government said. The slowdown marks the third straight quarter of GDP growth below 6% for India
See on money.cnn.com
Mortgage Supermart Singapore, Loans Brokerage Solutions to bring you Savings and Smiles. about Mortgages, about Loans, about Financing.