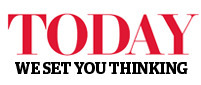 SINGAPORE – The High Court has imposed a longer imprisonment term for disgraced lawyer Tan Cheng Yew, who misappropriated S$4.82 million of his clients' money. Tan now has to serve 12 years' jail instead of the original nine.
See on www.todayonline.com
Mortgage Supermart Singapore, Loans Brokerage Solutions to bring you Savings and Smiles. about Mortgages, about Loans, about Financing.