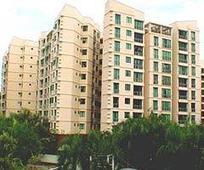 SINGAPORE: Analysts have attributed rising Executive Condominium (EC) prices to strong demand and rising quality of EC projects.
Prices for ECs have risen by 10 to 20 per cent in the last two years, since the government re-introduced them to increase the supply of flats for middle-income home buyers.
"We all recognise that Singaporeans are getting affluent and especially the young, they read a lot and they see a lot on the internet and therefore their expectations naturally grow," said CEO of Amara Holdings Limited Albert Teo.
Amara Holdings Limited, Kay Lim Holdings and SingXpress Land recently jointly developed CityLife@Tampines, the first EC project in Singapore to feature a home concierge service and a 100-metre infinity pool.

Indicative pricing for CityLife@Tampines ranges between S$780 and S$850 per square foot.
See on www.channelnewsasia.com
Mortgage Supermart Singapore, Loans Brokerage Solutions to bring you Savings and Smiles. about Mortgages, about Loans, about Financing.