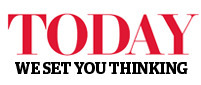 SINGAPORE – The final SMRT bus driver who is facing prosecution for his involvement in an illegal strike last week has pleaded guilty in court this morning to commencing an illegal strike sometime between 6am and 7am on November 26.
See on www.todayonline.com
Mortgage Supermart Singapore, Loans Brokerage Solutions to bring you Savings and Smiles. about Mortgages, about Loans, about Financing.