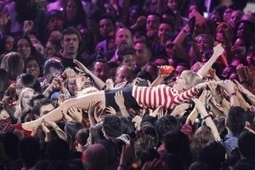 (Reuters) – Far from the madding crowds of Singapore's glitzy shopping malls, Cynthia Neo runs a bridal boutique tucked away in a nondescript industrial building in an old housing estate, pushed off the high street by pricey retail rents.
The owner of J&C Bridal Collections pays one quarter the rent she once shelled out for a shop in the heart of Chinatown, where a string of restaurants, hotels and retail shops meant a steady stream of shoppers.
But rising rents may be creeping into the industrial parks too. Industrial property prices have surged 27 percent this year after a government crackdown on residential investment pushed speculators into factories and warehouses.
See on www.reuters.com
Mortgage Supermart Singapore, Loans Brokerage Solutions to bring you Savings and Smiles. about Mortgages, about Loans, about Financing.