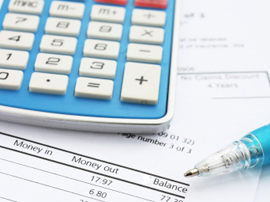 Australian homes are more affordable than they were a year ago despite an increase in average mortgage sizes.
The national study by the Real Estate Institute of Australia and Adelaide Bank found less income was needed to meet mortgage repayments during the September quarter.
First-home buyers are also flocking to the market to take advantage of lower interest rates.
Adelaide Bank general manager Damian Percy says this was occurring in parts of Australia where it is cheaper to buy than rent.
"Around a fifth of all homebuyers are first-home owners who have decided to come down on the buy side of the equation", he said.
In the three months to September 30, the proportion of income required to meet home loan repayments fell by 0.1 percentage points to 31.8 per cent, marking the fifth consecutive quarter of affordability improvement.
Homes are more affordable than the corresponding period in 2011, when it took 34.4 per cent of take-home pay to service a mortgage.
See on finance.ninemsn.com.au
Mortgage Supermart Singapore, Loans Brokerage Solutions to bring you Savings and Smiles. about Mortgages, about Loans, about Financing.