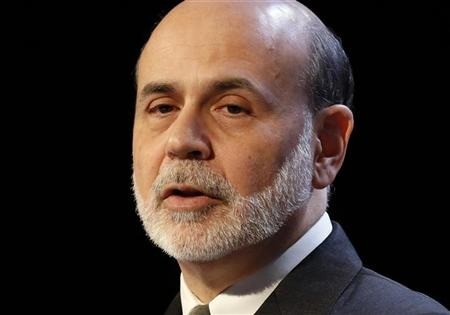 WASHINGTON (Reuters) – The Federal Reserve is set to announce a fresh round of Treasury bond purchases when it meets next week, avoiding monetary policy tightening to maintain support for the weak U.S. economy amid uncertainty over the looming year-end "fiscal cliff."
Many economists think the U.S. central bank will announce monthly bond purchases of $45 billion after its policy gathering on December 11-12, signaling it will continue to pump money into the U.S. economy during 2013 in a bid to bring down unemployment.
The decision would cement expectations that the Fed will keep buying a combined $85 billion of Treasuries and mortgage-backed bonds a month, while repeating that it expects to hold interest rates near zero until at least mid-2015.
See on news.yahoo.com
Mortgage Supermart Singapore, Loans Brokerage Solutions to bring you Savings and Smiles. about Mortgages, about Loans, about Financing.