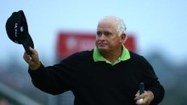 The number of new home loans increased modestly in October, due to a rise in finance for buying newly built dwellings.
Bureau of Statistics figures show the number of home loans approved for owner-occupiers rose 0.1 per cent to 46,477, seasonally adjusted.
That was below economist forecasts, which centred on a 3 per cent rise, according to a survey of 18 economists by Bloomberg.
The small rise in loans was exclusively driven by a 4.2 per cent increase in finance for the purchase of new dwellings, although the number of loans for home construction fell 0.3 per cent.
See on www.abc.net.au
Mortgage Supermart Singapore, Loans Brokerage Solutions to bring you Savings and Smiles. about Mortgages, about Loans, about Financing.