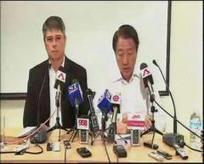 SINGAPORE – Mr Michael Palmer has resigned as Speaker of Parliament and as a member of the People's Action Party following his admission today of a relationship with a member of the People's Association staff.
See on www.todayonline.com
Mortgage Supermart Singapore, Loans Brokerage Solutions to bring you Savings and Smiles. about Mortgages, about Loans, about Financing.