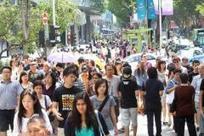 MEXICO CITY – The world's happiest people are not in Qatar, the richest country by most measures. They are not in Japan, the nation with the highest life expectancy.
See on www.todayonline.com
Mortgage Supermart Singapore, Loans Brokerage Solutions to bring you Savings and Smiles. about Mortgages, about Loans, about Financing.