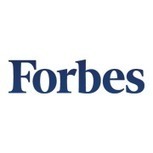 The number of confirmed H7N9 bird flu cases in China increased by four to 91 on Friday.  Jiangsu province reported one new case, and Zhejiang province reported three, the state-run Shanghai Daily reported today.  The number of dead was unchanged at 17.
An increasing focus among public health officials and the media is prospect that transmission of the disease is not only animal-to-animal but also human-to-human. More than half of the victims have had no contact with poultry, the newspaper said. "This is still an animal virus that occasionally infects humans," the newspaper quoted World Health Organization's China leader Michael O'Leary as saying.
Beijing and major eastern Chinese cities have closed live poultry markets and are taking other precautions to limit the spread of the new virus.
Chinese media this week estimated that the poultry industry has lost 17 billion yuan, or $2.7 billion.  Officials are concerned about the livelihoods and future source of bird supply from chicken farmers.
See on www.forbes.com