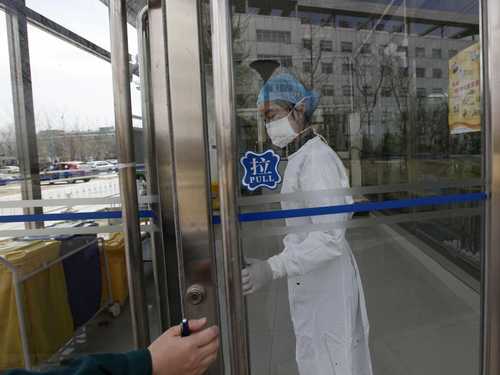 As new cases of the bird flu H7N9 continue to pop up all over China, officals are getting more and more worried that the virus can spread between humans, or that it will soon develop the ability to spread between humans.
If it develops the ability to transfer easily from one human to another it could easily become a pandemic.
While the virus has been circulating in the bird population, and many types of birds have tested positive for it. According to the World Health Organization, researchers in China haven't found definite evidence of how it's transmitted to humans.
What's the source?
There's mounting concern about the virus's actual origins: A number of the confirmed human cases of the new bird flu, H7N9, say they hadn't interacted with live birds before they got sick. A Chinese official said only about 40% of the patients had tenuous connections to live birds.
Read more: http://www.businessinsider.com/h7n9-bird-flu-spreads-between-humans-2013-4#ixzz2QyAZ2Jq7