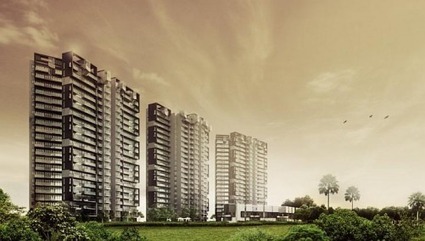 [SINGAPORE] The impact is now there for all to see. Developers have been trimming launch prices for new private residential projects to adjust to the new market reality in the aftermath of the Total Debt Servicing Ratio (TDSR) framework's rollout in late June.

A case in point is the 445-unit Thomson Three condo in Bright Hill Drive, being developed by UOL Group and Singapore Land.

"Without TDSR, we could easily have priced this project at $1,500 psf on average, or even higher. We now expect to price it at a more realistic level, at $1,350-1,400 psf," said Liam Wee Sin, president (property) at UOL.

The showflat of the project, located at the Upper Thomson Road/Venus Drive corner, will open this weekend, although sales booking will begin two weeks later, on Sept 20.

"Notwithstanding the recent curbs (TDSR), we still see strong underlying demand for private homes and the overall economic outlook has been more positive recently. However, with TDSR, buyers are now more selective and sensitive to the total price quantum, so developers have to be more realistic in their pricing," he added.

The TDSR rules require financial institutions, when granting property loans to individuals, to ensure the borrower's monthly total debt repayments do not exceed 60 per cent of his gross monthly income.
See on http://www.stproperty.sg/articles-property/singapore-property-news/developers-trim-prices-as-new-reality-bites/a/135638