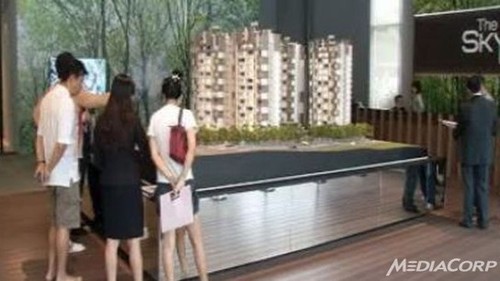 SINGAPORE: Several new properties have been launched or opened for preview this weekend but some property developers said sales have been affected by recent loan restrictions.

Skywoods condominium at Dairy Farm Road is one of the new properties that has been launched this weekend. It is going at an average of S$1,250 per square foot.

Out of 420 units, 150 units are on offer at this phase.

At its pre-launch on Friday, its developer TA Corporation said 35 units were taken up, a rate it said is slower than before.

The developer said it is feeling the impact of tighter loan restrictions that have been introduced, in particular the Total Debt Servicing Ratio which was announced in June, where only 60 per cent of one's income can be used to service a loan.
See on http://www.channelnewsasia.com/news/singapore/private-home-sales/805460.html